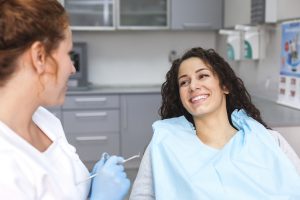 Are you fearful of visiting the dentist? Maybe you have unique circumstances that make dental care a little more challenging? Dr. James Kirby makes dental care more comfortable and convenient for those who have unique situations. As a sedation dentist in Franklin, Dr. Kirby is specially trained to administer IV sedation during dental procedures. Dr. Kirby will safely and effectively administer the medication to help those with dental fears, medical conditions, and other various factors that otherwise make dental care uncomfortable or unmanageable.

How Can IV Sedation Help Me?
IV sedation is effective for helping patients with a number of unique needs undergo a more comfortable dental experience. Often, IV sedation is used for patients who have dental fears and phobias. Without the use of sedation, patients with dental anxieties would avoid visiting the dentist. But, with the use of sedation, they are able to overcome their fears to have a relaxing and enjoyable visit.
IV sedation can also be used for patients who have a strong gag reflex or difficulty remaining in one position for too long. Those who have sensitive teeth or gums will find the use of sedation makes the dental experience less uncomfortable. Dr. James Kirby can also use sedation for patients who have certain physical or cognitive impairments. With the use of sedation, patients with unique medical needs are able to undergo dental procedures safely.
Dr. Kirby often uses IV sedation for patients who need to have multiple or invasive treatments performed. With the use of sedation, Dr. Kirby can perform more procedures during one appointment, decreasing the number of appointments needed while enhancing patient comfort.
What is Involved with IV Sedation?
IV sedation is administered intravenously to help patients reach the highest level of relaxation. After the medication has taken effect, you will feel no anxiety, pain, or discomfort. Despite what many people believe, IV sedation will not put you to sleep. Instead, you will feel completely relaxed and may doze off. However, you will remain conscious, allowing you to respond to verbal ques from Dr. Kirby. While you will remain aware of the dentist, you will not feel anything and you will not be aware of sights, smells, or sounds. After your appointment, you probably will not remember very much of the appointment the following day.
With the sedation medication administered intravenously, Dr. Kirby is able to maintain better control over the amount of sedation administered. As a result, the amount of medication used can be catered to your individual comfort level. Dr. Kirby is able to increase or decrease the amount of medication used quickly and comfortably.
Your Sedation Dentist for Quality Care
Dr. Kirby strives to provide all patients with comprehensive dental care through a comfortable experience. As a certified sedation dentist, Dr. Kirby is able to help patients reach their optimal comfort level during various dental procedures.
If you are ready to enjoy your dental experience, contact Dr. Kirby's office today to learn more about IV sedation.
About the Author
Dr. James Kirby doesn't only offer IV Sedation to make treatments easier. He also provides nitrous oxide and oral conscious sedation to make treatment easier for patients who struggle with dental care. To learn more about sedation dentistry or about the practice, contact him through his website.