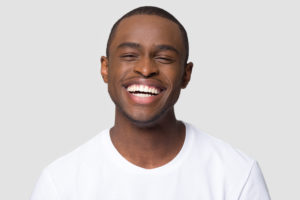 Do you have chipped, cracked, or stained teeth? You probably know that there are a variety of cosmetic dental services that can help you correct these imperfections in your smile, but you may not be convinced of how worthwhile they are. What many people don't realize is that these treatments are about so much more than just looks! In fact, studies show that boosting the appearance of your teeth can boost several important aspects of your wellbeing. Here are five ways a smile makeover in Green Hills can improve your life while enhancing your pearly whites.
1.) Transform Your Smile to Boost Your Mood
When you're no longer preoccupied with hiding your teeth, you'll naturally start to smile more often. This simple action triggers the release of dopamine, serotonin, and endorphins in your brain. Every time you smile, these feel-good chemicals encourage sensations of happiness, relaxation, and contentment. When you improve your teeth, you'll smile more often and feel happier.
2.) Gain Confidence & Put Your Best Foot Forward
Not only will smiling make you feel more confident, but studies indicate that it can make you look more confident as well! Researchers have discovered that those with whiter, straighter teeth are consistently seen as healthier, more attractive, and more successful than those with less-than-perfect pearly whites.
3.) Achieve Better Oral Health & Dental Function
Unsightly teeth are usually unhealthy as well. Cosmetic dentistry can correct issues like chipped, cracked, or misshapen teeth while lowering your risk of tooth decay, dental infections, gum disease, enamel damage, and other oral health issues that oftentimes accompany them. What's more, when you invest in the appearance of your smile, you'll be much more aware of how well you take care of it!
4.) Enjoy Numerous Health Benefits
Boosting your oral health with a prettier smile offers several health benefits as well. A healthy mouth promotes a stronger immune system and lowers your risk of systemic health conditions like heart disease, diabetes, and respiratory infections. What's more, since you'll be smiling more often, you'll also be able to enjoy lower blood pressure and reduced stress.
5.) Achieve the Smile You've Always Wanted
It can be difficult to fully enjoy life if you find yourself wishing you could change your smile every time you see yourself in pictures or the mirror. You're likely to be somewhat preoccupied with how to best hide the appearance of your teeth instead of truly appreciating your time with your friends, family, or that special someone. Getting the smile you've always wanted will help you feel free to live your life to the fullest!
A Smile Makeover Offers a Streamlined Treatment
If you're ready to improve your pearly whites, it's time to talk to your Green Hills cosmetic dentist! Depending on your unique needs, they'll help you create a custom treatment plan that could include:
Teeth whitening
All-ceramic dental restorations
Direct bonding
Soft-tissue laser dentistry
Porcelain veneers
About the Author
Dr. James Kirby of Green Hills Dental Center has been helping his patients achieve smiles that look and feel their best for over a decade. From general checkups to more complex restorations, he is proud to utilize the latest dental technology and techniques to offer the most comfortable, efficient, and effective treatments available. He is especially passionate about cosmetic dentistry and has improved countless smiles with a variety of services over the years. If you'd like to learn more, feel free to contact him via his website or at (615) 327-2123.