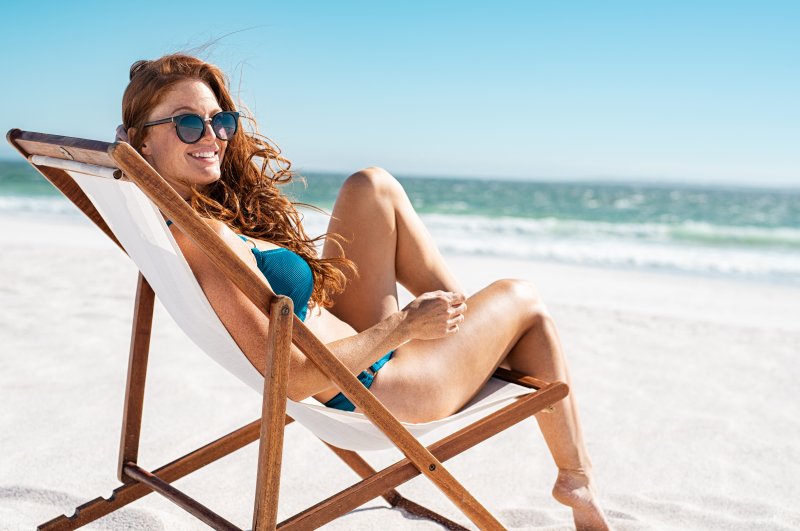 Are you excited for these upcoming summer months? As you're preparing for the warmer weather, you may be planning a beach getaway, an adventure to a new location, or a trip to see your family. No matter what you have in store, you will make some beautiful memories. When the camera comes out, you want to be feeling your best and showing off a smile you're proud of! Continue reading to learn about a few cosmetic dental treatments that are perfect for summertime.
Direct Bonding
If you have a few small imperfections that are making themselves noticeable, direct bonding may be the affordable, yet effective option that you're looking for. This non-invasive procedure involves the use of a tooth-colored composite resin that's sculpted to the tooth in order to fix chips, gaps, cracks, and slight discoloration. Some benefits of direct bonding are that it's completed in just one appointment, and it doesn't require the removal of any protective enamel.
Veneers
If you are looking for a more dramatic, long-lasting smile makeover, veneers are an excellent solution. After a small amount of enamel is removed to make room for the veneers, thin shells of tooth-colored porcelain are placed over the front surface of the teeth to cover up imperfections, like chips, gaps, stains, misshapen teeth, and slightly crooked teeth. They have become very common amongst celebrities due to their ability to eliminate multiple flaws.
Teeth Whitening
It is natural for teeth to become discolored over time, and it can happen for a variety of reasons. Some of the most apparent include tobacco use, drinking pigmented beverages, and aging. This can be reduced with professional teeth whitening. In-office teeth whitening can help you to achieve noticeable results; your smile will be several shades brighter after just one appointment! A pre-filled silicone tray conforms to the shape of your mouth to allow for optimal comfort and even distribution of whitening gel. An LED light activates the whitening agent. At the end of your treatment, your smile will be noticeably whiter!
This summer, set your smile up for success! To find out what treatments may be right for you, talk to your cosmetic dentist. This way, you can work to achieve your smile goals!
About the Author
Dr. James Kirby is an experienced dentist who has been working in the field for over a decade. He earned his dental doctorate from the University of Tennessee at Memphis where he was awarded the Harold S. Cloogman scholarship for academic performance. He enjoys all aspects of dentistry, but he especially enjoys cosmetic dentistry and dental implant restoration. To learn more about your cosmetic options or to schedule an appointment at his office in Nashville, visit his website or call (615) 327-2123.