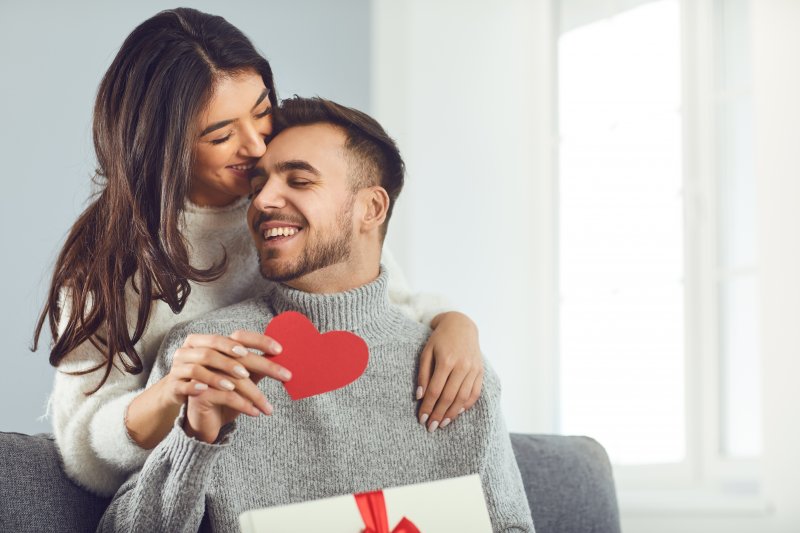 When you're on a date with someone, what's the first thing you notice about them? Many people will say a smile as it's the most memorable feature when recalling an encounter, especially when it comes to meeting someone for the first time. As a result, that means teeth are the number one dealbreaker. So, if you're dating or trying to find someone to date, don't take your grin for granted. It can go a long way in attracting others, whether it's to date or just as friends. That said, here's what you should know about the importance of teeth whitening in your dating and social life.
The Effect a White Smile Can Have on Your Dating Life
Do you want to look more trustworthy and attractive to your potential date? A bright smile can help you accomplish just that. In 2007, a study called "The Impact of Whiter Teeth on Key First Impressions" found that 59% of participants were perceived to be more outgoing after having their teeth whitened, 61% were viewed as more confident, and 52% were deemed more trustworthy.
In 2013, a survey conducted by Match.com revealed that out of 5,500 participants, 58% of men and 71% of women ranked teeth as the most important asset a date can have. It also found that trustworthiness, humor, and physical attractiveness are among the top needs in a relationship – all of which can be improved with a beautiful smile.
How Can Teeth Whitening Help You Win a Second Date?
If you want to win a second date, you can significantly boost your chances of accomplishing that by having a gorgeous set of pearly whites. Although it's harsh, the reality is that people tend to judge others when they have stained or discolored teeth. Not only can teeth whitening make you look younger (and more attractive), but it can boost your confidence as well – and that's one of the most attractive qualities you can have. When someone feels good about their smile, they'll tend to smile more often. That's a good thing because it signifies friendship, openness, trust, happiness, and kindness.
Additional Ways to Enhance Your Smile
This Valentine's Day, impress your date with a stunning grin! Here are a few steps you can take to enhance your smile and leave a lasting impression:
Practice good oral hygiene. Brushing twice a day, flossing daily, and rinsing with an antiseptic mouthwash are excellent practices that will make your teeth look better and help ward off dental problems.
Keep your breath fresh. You can easily accomplish this by staying on top of your oral hygiene routine. However, there are some cases where bad breath is caused by an underlying issue (i.e., gum disease, decay, medication). If you think there's a problem, you should ask your dentist to take a look.
Fix imperfections with cosmetic dental treatment. Do you have a chipped or broken tooth? Cosmetic dental treatment can quickly address it. Ask your dentist about your options to improve your smile and oral health.
Make your smile one your Valentine's Day date will remember. With the help of your cosmetic dentist in Nashville, you can have a set of teeth that'll land you a second, third, and fourth date!
About the Practice
At Green Hills Dental Center, we offer exceptional, state-of-the-art, individually tailored dental services unlike anywhere else. Our team strives to make every patient feel like a member of our very own family. If you want to impress your date this Valentine's Day, ask about our teeth whitening treatment. With our help, you can have a smile that'll make you feel like a million bucks! To schedule a consultation, visit our website or call (615) 327-2123.