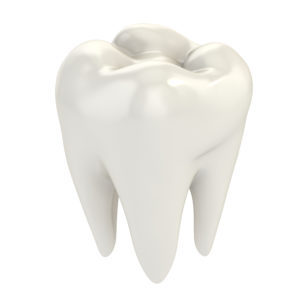 The crown is the part of the tooth that sits above the gumline. If it becomes cracked, broken or badly decayed from bacteria growth, then it may need to be restored. Dental crowns in Green Hills are the answer to this problem, but which way is better – the traditional route or the Chairside Economical Restoration of Ceramics (CEREC) method? Your dentist weighs in to tackle that question as you read on.
How the CEREC Method Works
Replacing a damaged or missing crown usually takes two visits to complete. With the breakthrough technology used with the CEREC method, though, your dentist can place a new dental crown in one visit. This is made possible using Computer Aided Design (CAD) and Computer Aided Manufacturing (CAM) integrated software.
The CAD program will be used in the design phase of the porcelain restoration, and the data it collects will be used to create your new crown. The information will then be sent to an in-office milling machine that uses the CAM software to fabricate your single-visit crown.
Here are two major benefits of the CEREC method:
You save time by having your crown placed in one visit.
There is usually a cost savings because the procedure is done completely in-office.
Is there more to consider, though, when it comes to which form of crown restoration is used?
The Traditional Crown Discussed
A traditional dental crown placement usually takes two visits to complete. At the first appointment, your dentist will perform any work that needs to be done to remove decay (if that's your problem) and to shape the existing tooth to allow for the dental crown to be added.
Additionally, bite impressions will be captured and sent to a trusted lab that will fabricate your final restoration. Meanwhile, you'll be fitted with a temporary crown to protect the sensitive parts of your tooth.
Which Method is Better?
While the CEREC method offers a speedier process and the possibility of cost savings, there are other factors to consider when having a new prosthetic placed.
When it comes to strength and durability, the traditional dental crown method offers the advantage. That's because this type of crown consists of a mixture of ceramic, porcelain and metal, which produces a longer-lasting fixture.
A traditional dental crown will also leave you with a more detailed prosthetic. While the CEREC method does provide a customized restoration, a traditionally-crafted crown will be even more precisely made.
The added attention to detail and the strength and durability of the traditionally-crafted dental crown makes it the most reliable choice for your restoration.
Talk it Over with Your Dentist
To learn more about the dental crown process, reach out to your dentist in Green Hills to schedule a consultation today. With your new restoration, you will once again smile with confidence and enjoy the full function of your teeth!
About the Author
Dr. James Kirby earned his dental degree from the University of Tennessee in Memphis, and he has been providing expert dental care for the last decade. He takes pride in building relationships with his patients and taking the time to listen to their concerns. If you have a badly damaged or missing dental crown that needs to be restored, you can find Dr. Kirby at Green Hills Dental Center, and he can be reached for more information through his website.