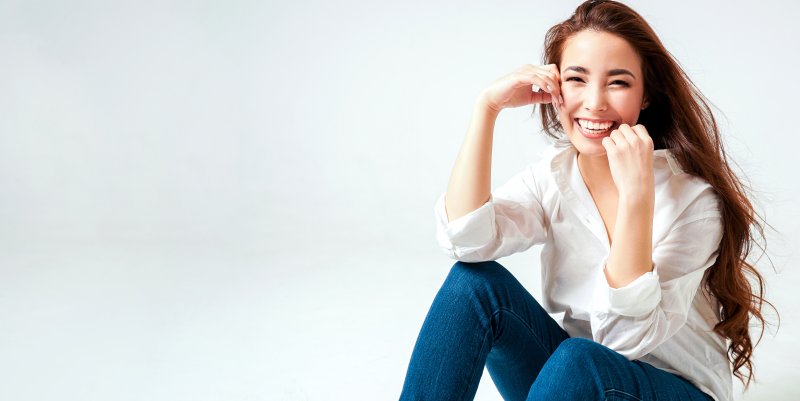 Want to see a noticeable difference in your appearance but don't think you can afford it? You're not alone. Many individuals often dream of having a smile that will help to boost confidence; however, the fear of how much it will cost often leads them to disregard the notion and instead, resort to DIY (do-it-yourself) solutions that may actually cause your damage in the long run. Before you throw in the towel on enhancing your smile, hear from a cosmetic dentist who explains how dental financing in Green Hills can help you get the look you desire.
Every Patient is Different
It's important to remember that no two patients are alike. This means that even if you have a friend who spent thousands on their veneers or gum recontouring treatment, you will most likely not incur the same costs. The first step in changing the way your smile looks is to schedule a consultation with your cosmetic dentist in Green Hills. It is during this visit that they will examine your teeth and gums and determine which treatments will help you reach your goals.
No matter if you need to replace a few missing teeth with a fixed bridge or dental implants, want to blast away stains with teeth whitening, or are ready to fully transform your smile with the help of customized veneers, there are numerous factors that will determine your out-of-pocket expenses. Some of these include:
The type of treatment(s) you choose to move forward with
How many teeth you need to have treated (i.e., veneers can cover all your teeth or only those most visible)
The location of your cosmetic dentist's office
Each restorative and cosmetic treatment can range from less than $100 to several thousands of dollars. How you choose to enhance your smile is ultimately up to you and your budget.
How to Pay for Cosmetic Treatment
If your budget is small but you want big results, you may be thinking it's just not possible. This is not true! Although dental insurance will not step in and cover the cost of your cosmetic treatment, there are other ways you can lower your out-of-pocket expenses and still get beautiful, longer-lasting results. Here are just a few ways you can expect to pay less:
Dental Financing: Most dental offices work closely with third-party financing groups like CareCredit and/or Lending Club to provide patients with a flexible way to pay. By enrolling in a low or no interest payment plan, you can break up the cost of your treatment and stay within your budget.
Dental Grants: If you qualify based on the list of requirements, you may be eligible for a grant to pay for your implants or dental repairs.
Government Assistance: From dental schools to public clinics, you may be eligible to receive basic dental care for significantly less. You'll just need to contact a local school or watch for available clinics that pop up in your area.
Achieving your ultimate smile goals doesn't mean you need to empty your savings account. Talk to your dental team to find out about alternative ways to cover the cost and watch your smile go from drab to fab!
About the Author
Dr. James Kirby attended Lipscomb University on academic and athletic scholarships. He then went on to attend dental school at the University of Tennessee in Memphis, TN, and he was awarded the Harold S. Cloogman Scholarship for academic performance. Working in both private practice and corporate dentistry, Dr. Kirby enjoys building relationships with his patients, as well as providing care and compassion. If you want to improve the aesthetics of your smile but are on a tight budget, visit our website or call (615) 327-2123 to find out how we can help.