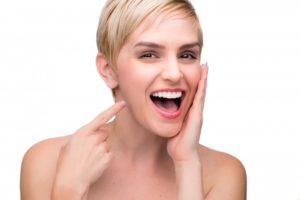 When adding mouthwash into your routine, you'll find that there are many benefits to consider. Even when you brush twice a day and floss once a day, stubborn, bad breath can still make it into your daily conversations. Thanks to mouthwash, you have a quick and easy resource for freshening your breath.
To make things easy, your dental office in Green Hills wanted to teach its patients the best way to utilize this incredible tool in the bathroom. Consider these facts the next time you visit your oral care section at your local grocery store.
The Many Benefits of Mouthwash
According to the American Dental Association, therapeutic mouthwash is proven to reduce gingivitis and slow down the formation of tartar. It also works to freshen your breath and prevent tooth decay from forming. Thanks to microbial agents in mouthwash that kill mouth bacteria, fluoride that repairs damaged tooth enamel, and astringent salts that cover bad breath, you have a lot to gain via regular mouthwash use.
If you have difficulty brushing and flossing and need something to complement your oral care, mouthwash is a great solution. However, keep in mind that mouthwash can never act as a replacement for regular brushing and flossing.
What Should I Do First? Should I Start or End with Mouthwash?
To start, read the instructions on the back of your recently purchased mouthwash. Confirm that fluoride is the active ingredient and for additional insurance, look for an ADA Seal of Approval that confirms the product's safeness and effectiveness. According to your dentist in Green Hills, it doesn't matter whether you start or finish your oral care routine with mouthwash, but that you follow the instructions to do it properly.
Instead, focus on your brushing and flossing technique. Remember to brush your tongue too as mouthwash won't be sufficient enough to remove the biofilm stuck to it. After you finish, make sure to swish it around your mouth for a minimum of 30 seconds. This ensures that is comes into contact with all your teeth and gums. While many instructions state to rinse for at least 60 seconds, anytime between 30 and 60 seconds will suffice.
Can My Child Use Mouthwash?
Young children are at much higher risk of swallowing mouthwash, so keep it out of reach if you feel like they can't avoid this or until they have passed the age of 6. If they can handle swishing mouthwash without swallowing it, it will greatly reduce their risk of cavities, which they are more vulnerable to at a young age.
To help your child practice, give them warm water to use instead and time them for at least 1 minute. This will help them acclimate to swishing before using real mouthwash.
Mouthwash can protect you for years to come, so why not include it in your routine? Schedule an appointment with your dentist to find out what they use!
About the Author
Dr. James Kirby earned his dental degree from the University of Tennessee in Memphis. While at UT-Memphis, he earned the Harold S. Cloogman scholarship award for his academic performance. After working in private and corporate dental environments for years, he found a second home that is the Green Hills practice. To learn more, contact him at (615) 327-2123 or visit his website.