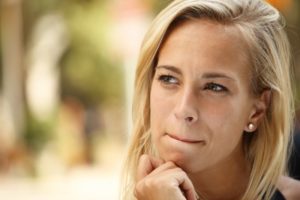 The end of the year is rapidly approaching, which means you may be busy getting ready for the holiday season and taking care of your other responsibilities. Your dentist in Green Hills warns, though, not to forget about the importance of protecting your oral health and taking advantage of the dental insurance you've paid for all year. Thankfully, there are no hoops you need to jump through. Instead, there is one simple way to maximize your coverage before the year ends, and you'll learn about it as you read on!
What You Should Know About Dental Insurance
Before we go any further, there are some things you should know about your dental insurance. First, for most companies, coverage renews at the start of a new year. That means your current benefits will be lost after December 31st.
In those rare instances where coverage does transfer, it is usually limited. The great news is that all of this can be avoided.
The Value of Preventive Care Visits
A simple way to see more benefits from your dental insurance is to visit your dentist for preventive care. That's because insurance companies will typically pay 80-100% of the cost. Out of the types of dental care you can receive, this is where you'll find the greatest value.
Here are some of the other perks of maintaining these visits:
You'll receive professional teeth cleaning that will remove harmful plaque and tartar.
Your dentist will perform a thorough examination that will identify any developing issues.
There will be a lesser chance of needing costly and complex dental procedures in the future.
Why Now is the Time to Act
Now is the time to take advantage of the opportunity to visit your dentist for preventive care because the end of the year is rapidly approaching. Thus, the more proactive you are, the better oral health you'll be able to enjoy in the upcoming year.
When you arrive for your visit, you'll be greeted by smiling faces in a comfortable environment that reassures you that you've made the right decision. So to take a bold stance for better oral health and get the value that you should from your dental insurance, reach out to your Green Hills dentist to schedule a visit today!
About the Author
Dr. James Kirby is a graduate of the University of Tennessee in Memphis, where he earned his Doctor of Dental Surgery degree. For the past decade, he has been providing patients in the Nashville area with the best in dental care. He takes an old-fashioned approach to dentistry by treating his patients with the utmost in compassion and respect. Dr. Kirby practices at Green Hills Dental Center, and he can be reached for more information through his website.