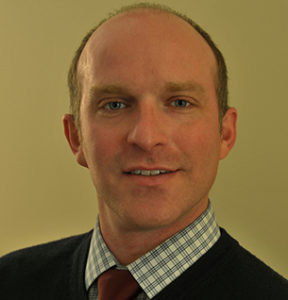 We could talk for hours about how important it is for you to take care of your teeth, but that might not motivate you to pay a visit to a dentist in Nashville unless that dentist is someone you feel comfortable with. We want to take care of all your smile's needs, which is why we do everything we can to make you feel at ease, including offering information about our individual team members. One of the amazing doctors in our practice who is eager to welcome you is Dr. James Kirby. Would you like to get to know him a little better?
Dr. Kirby's Background
Since he was very young, Dr. Kirby knew he wanted to work in healthcare. He spent much time at his father's dental practice, so it was only natural that when he grew up, he wanted to follow in his father's footsteps in this exciting profession. After he finished his undergraduate studies, he spent four years at the dental school at the University of Tennessee in Memphis. During his time there, he won the Harold S. Cloogman scholarship for academic performance.
After high school, Dr. Kirby attended Lipscomb University in Nashville, and he fell in love with the city. That's why he returned here after dental school so he could help the folks in the community care for their teeth while he enjoys the city's remarkable atmosphere.
When you meet Dr. Kirby, feel free to chat, not just about your oral health, but also about professional sports, music, reading, and your favorite outdoor hangouts. He has a special love for the Tennessee Titans and the Nashville predators. You might even run into him if you ever attend those teams' games.
Come to Meet Dr. Kirby
Dr. Kirby is new to our practice, but that doesn't mean he is new to dentistry. He has been working hard at his craft for a decade, and he continues to hone his skills. He has a particular passion for cosmetic dentistry and implant restoration, but he enjoys all aspects of his job. Few things are as satisfying as making a patient smile!
If you would like to come to meet Dr. Kirby, you can expect a warm welcome and excellent service. He'll take the time to listen to your concerns and answer your questions. Just let him know what you would like to accomplish with your smile, and he'll put forth every effort to help you reach your goal. He is eager to earn your trust and become the Nashville dentist to whom you entrust that winning grin of yours.
We hope you've enjoyed getting to know Dr. Kirby a little better!
Contact Us
Dr. Kirby and the rest of our team work together to provide excellent dental services to folks in Nashville. Whether you just need a cleaning and exam or you have specific concerns about your oral health, everyone here at P.S. Smiles is eager to assist you. Please feel free to contact us at 615-327-2123.