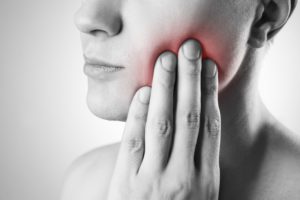 Your emergency dentist in Nashville wants to let you know one thing. You are not the only one. We've all forgone a dental checkup or two because we've been incredibly busy or don't think we need to visit the dentist. However, waking up to a toothache is nothing to scoff at.
If your tooth is in pain, it could be a sign of something worse. Only your emergency dentist can confirm it and provide the care to stop the pain once and for all.
Don't Feel Guilty for Missing Dental Visits
It's not uncommon for people to miss their regular dental visit, especially if they don't have insurance. However, many practices offer financing plans to help you get the treatment you need so you don't have to settle for being in pain. A chronic toothache is definitely considered an emergency and needs to be examined by a professional.
Additionally, your dentist wants to help you as soon as possible. If your tooth is aching, it could be a sign of something worse. The only way the dentist can remove that fear is if you visit, so don't feel embarrassed if it's been a long time. Before you go, make sure to brush beforehand to make your dentist's examination easier.
Why Toothaches Need to Be Examined
Toothaches could be caused by several different things. This is why checking for issues as soon as you have chronic pain or even just occasional pain is necessary. A toothache could be a result of tooth decay where bacteria has eaten through to the dentin and pulp of your tooth. It could be an infected nerve or abscessed tooth. If you experience a high fever or swelling where the pain is coming from, you need to see an emergency dentist right away.
Furthermore, if you chew gum regularly or grind your teeth while you sleep, the pain can easily be stopped with treatment. Your dentist can provide an oral device that effectively treats your bruxism and removes your toothache entirely. When you've got that issue settled, you can then start to focus on preventive care.
Take the Step Toward Preventive Measures
The best way to avoid dental emergencies is through routine dental checkups. This way the dentist can check for tooth decay and gum disease and treat it if necessary before it becomes an emergency. Keep these tips in mind when preventing and preparing for dental emergencies in the future:
Avoid chewing ice or hard foods that break or fracture your teeth.
If you plan on leaving the country or going where you won't have access to dental care, make sure to visit your dentist prior to leaving.
Keep a kit with you containing items that will aid you in a dental emergency. This includes a container with a small lid, gauze, handkerchief, acetaminophen, and the name and phone number of your dentist.
Make that stubborn tooth pain go away by scheduling a visit with your dentist in Nashville today!
About the Author
Dr. James Kirby earned his dental degree from the University of Tennessee in Memphis. He's more than ready to address dental emergencies and talk patients through first aid to manage pain and the side effects of dental damage. If you're currently experiencing a dental emergency, contact him at (615) 327-2123 or visit his website.