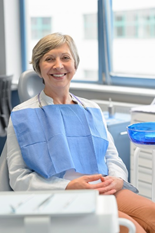 It's time for another semi-annual dental cleaning. As you begin to mentally prepare for your appointment, you may start to wonder how it will go. Did you brush well enough? Did you remember to floss? These questions may lead you to wonder how, if at all, you should prepare for your dental checkup in Green Hills. Keep reading for a list of "Dos and Don'ts" when preparing for your visit to the dentist.
Do: Eat a Protein-Packed Meal
Eating protein helps you stay full for longer periods of time than high-carb meals. If you're not sure how long your dental appointment will last, it's best to have a full stomach. Doing this can help make a stressful visit a bit easier to deal with.
Don't: Forget Your Oral Appliances
Your dentist has cleaning devices that can help keep your oral appliances clean. They can clean dental guards, CPAP masks, or jaw advancing devices used for sleep apnea. Even if you are cleaning your appliances as recommended, a good deep cleaning at the dental office can help keep you healthy and keep your appliances working properly.
Do: Clean Your Mouth.
Brushing and flossing before a dental appointment is very important. Especially if you have recently eaten or smoked. Though you can't make up for months of lazy brushing in one day or even one week, you can at least have a clean mouth when you climb into the dentist's chair.
Don't: Brush Too Hard or Whiten Your Teeth
Pressing down hard when you brush can damage your enamel, and using a chemical on your teeth before a dental checkup can make your visit very unpleasant. These actions can cause your otherwise healthy teeth and gums to be extra sensitive. They can also make it more difficult for your dentist to notice or identify problem areas.
Do: Be Honest with Your Dentist
Your dentist can tell if you've been flossing properly and if you're a frequent soda drinker, so it's best to just be honest. Building an open and honest relationship with your dentist is the key to keeping your oral health on track. If you have pain, anxiety, or any other dental problems, your dentist can help get them under control. But they won't know if you don't tell them.
Don't: Go to the Dentist if You're Sick
While it's important to keep your appointments with your dentist, it's better to reschedule if you're sick. Staying home will keep the dentist and their staff from getting ill, allowing them to continue to provide dental care to other patients.
Knowing how to prepare for a dental checkup can help relieve any stress or anxiety you may have. The main goal of your dentist in Green Hills is to keep your mouth healthy. The more relaxed you are, the smoother your visit will be.
About the Author
Over the last decade, Dr. James Kirby has provided patients with high-quality dental care. From preventive to cosmetic dentistry, Dr. Kirby and his team at Green Hills Dental Center are happy to help you get the smile you deserve. He even offers sedation dentistry. If it's time for your semi-annual dental cleaning, contact the office at (615) 327-2123 or visit the website for more information.