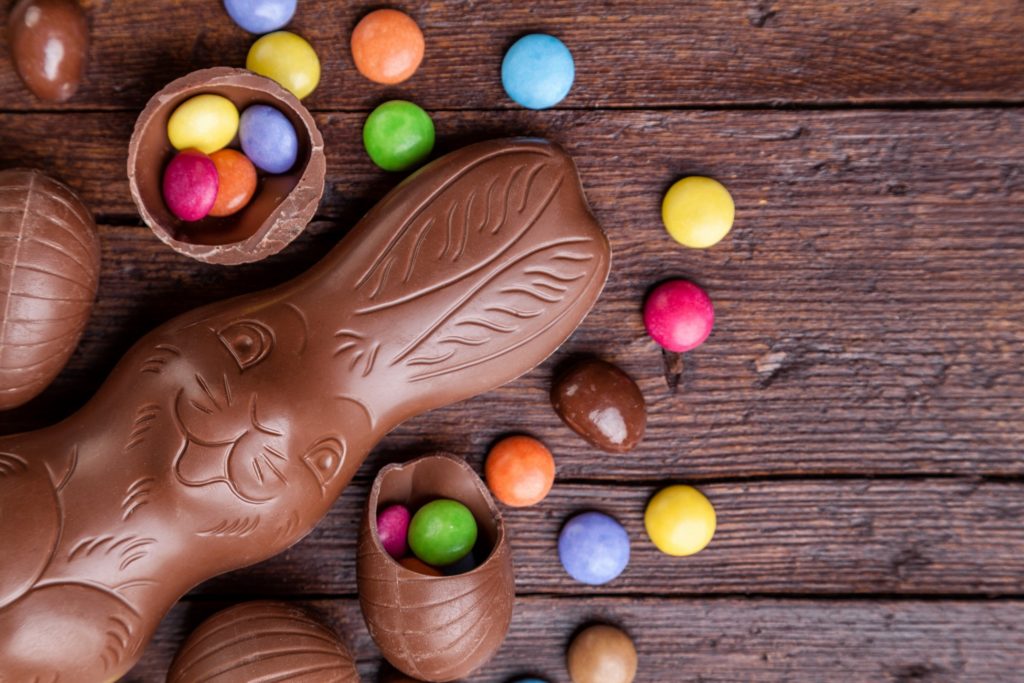 Eggs are being dyed, pastel colors are everywhere, and Peeps are flying off the shelves… it must be Easter time! This sugar-filled holiday is known for the endless amounts of jellybeans, Cadbury Eggs, and other delicious treats that your tastebuds love and your teeth hate. Don't worry – you don't have to miss out on all the fun for the sake of your oral health. Here's what Easter candy to indulge in and what to avoid for a cavity-free Spring.
4 Candies to Avoid This Easter
Whether your plans are to hang out with a large group of people or you're keeping your Easter celebration more intimate, the day will likely consist of lots and lots of candy. While you don't have to pass on the sweet treats entirely, there are a few you should avoid:
Peeps – Not only are Peeps high in sugar, but they also have harmful dyes to thank for their bright coloring.
Milk chocolate bunnies – Known for being particularly large, these treats typically take more than a day to complete. As a result, they continually expose your teeth to sugar day after day, increasing your chances of developing a cavity in the process.
Jellybeans – Thanks to their sticky consistency, jellybeans can cling to your teeth, which makes cleaning them thoroughly a bit more difficult. Plus, they can tug on your dental crowns or veneers, boosting your risk of experiencing a dental emergency.
Cadbury Eggs – Another sugar-filled treat, Cadbury Eggs can eat away at your enamel. Plus, the caramel-filled inside has the same sticky texture that can make brushing your teeth thoroughly more cumbersome.
4 Egg-cellent Alternatives
Want to indulge without the guilt? Thankfully, you can! Here are four tooth-friendly alternatives:
Sweet potato chicks
Dark chocolate bunnies
Deviled eggs with natural dye
Dark chocolate-covered almonds
Must-Know Best Practices for Decay-Free Teeth
Choosing what to fill your plate with on Easter will certainly play a role in the condition of your teeth. However, there are a few additional best practices you should keep in mind as well, like opting for well-balanced meals the majority of the time. Not only will this help maintain your energy levels, but it will also keep you full and prevent you from having the urge to constantly snack. Drinking plenty of water throughout the day, implementing a solid oral hygiene routine, and avoiding unhealthy dental habits (like smoking) will also go a long way in keeping your smile in tip-top shape.
Easter is a happy holiday, but it's a scary time for your teeth if you indulge in too much of the wrong candies. So, make sure to opt for the smile-friendly alternatives listed above!
About the Practice
Our team at Green Hills Dental Center is proud to provide a comprehensive array of services in-house, including meticulous checkups and cleanings. As a result, we can do our part to help keep your teeth happy, healthy, and cavity-free. Along the way, we will share personalized oral hygiene tips to ensure you can keep your smile in pristine condition from home too! If you want to learn more about at-home dental care or want to schedule an appointment, don't hesitate to visit our website or call (615) 327-2123.