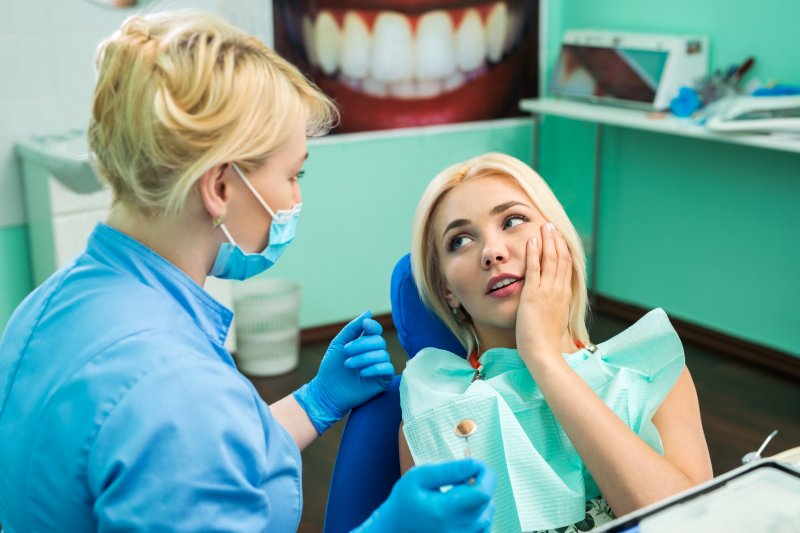 Do you have a persistent toothache that's bothering you? Are you having difficulty eating or swallowing? Have you chipped or cracked a tooth from a sports-related impact? If you said "yes" to any of these, then you'll want to get emergency dental care as soon as possible. However, some people are hesitant to seek treatment because they don't know what to expect. Read on to learn four things you can anticipate getting from your emergency dentist in Nashville!
#1: Expect a Same-Day Visit
Even if you've been experiencing a dental issue for several days or weeks, your first step will be to contact your dentist for help. Many emergency dentists provide same-day visits for urgent situations, such as a knocked-out tooth. But if your dental problem is less severe, like slight sensitivity or a chipped tooth, then you might be scheduled for another time or day to get the treatment you need to restore your smile.
#2: Expect an Emergency Dental Examination
During a routine dental checkup, your dentist will thoroughly monitor your teeth, gums, tongue, and other soft oral tissues for any developing issues they'll need to address. However, an emergency dental visit will mostly involve a detailed examination of the source of your discomfort. This is so that your dentist can pinpoint the cause of the issue and determine the best way to approach your treatment. They'll likely perform a visual exam as well as take X-rays for accuracy. Afterward, they can review your treatment options and offer an estimate of the cost.
#3: Expect the Use of Sedation Dentistry
Although undergoing emergency dental procedures can help preserve your pearly whites, it can be incredibly stressful if you require a tooth extraction or root canal right away. If you have concerns or anxieties about your visit, your dentist may be able to provide you with sedation dentistry. With nitrous oxide, you'll have a more relaxing experience while undergoing the necessary treatments to restore your smile.
#4: Expect a Renewed & Pain-Free Smile
The main priority will be to preserve your oral health and alleviate any discomfort in the process. If you have a dental injury that can be detrimental to the look and function of your smile, your emergency dentist can fix it! They'll offer a variety of treatments that can address the root of an issue, such as root canal therapy and tooth extraction so that you can return to eating comfortably and grinning confidently.
Now that you know what to expect during a visit with your emergency dentist, you can feel less stressed if you experience an urgent dental situation. Don't hesitate to call your dental team if you're experiencing an oral injury. They'll be more than happy to provide the treatment you need to restore your smile!
About the Author
Dr. James Kirby earned his dental degree from the University of Tennessee in Memphis. He also regularly seeks advanced training to expand his expertise and techniques so that his patients can receive the best care they deserve. He offers numerous high-quality and comprehensive services, including root canal therapy, tooth extractions, and sedation dentistry. If you need to schedule an emergency appointment, visit his website or call him at 615-327-2123.