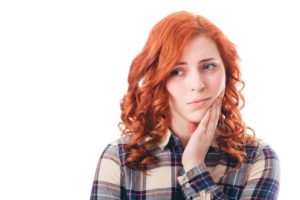 When a medical emergency occurs, you know exactly how to respond and what situation requires immediate care. However, when it comes to those involving your oral health, it may not be as clear. Emergency issues involving your teeth and gums are not widely discussed. As a result, you may not be aware as to what needs same-day care and what issues can wait. While some are obvious, like a knocked-out tooth, others may not be as apparent, like a sudden toothache. However, it is important to learn to spot the signs of a situation that requires an emergency dentist in Nashville to save your tooth from extraction. If you delay scheduling an appointment, you may need to have your tooth removed.

Don't Wait to Call Your Dentist
Although no one is ever quite prepared for a dental, emergency, one in six Americans will face one this year. As a result, you need to know how to react to ensure your tooth can be saved. Time is of the utmost importance and how you respond to the situation will help to promote the rehabilitation of your dental health.
Knocked Out Tooth
Hold the tooth by the crown and rinse it with water. Do not use any soaps, cleaners, or scrub it. It will also need to be kept moist so do not dry it. If the tooth is whole, try to reinsert it back into the socket. If you are not successful, place it in a cup of milk or water.
Dislodged Tooth
Gently try to reposition the tooth back into its proper place and bite on a piece of gauze to prevent it from moving.
Severe Toothache
A sudden, severe toothache is often a sign of an infection. If it is not treated quickly, it can spread into the surrounding tissues. Use over-the-counter pain relievers to help manage the discomfort until your appointment.
Broken Tooth
Keep it clean and avoid placing pressure on it. Use cold compresses and over-the-counter pain relievers to manage your discomfort until it has been treated.
Lost Restoration
Never try to repair a loose or lost restoration on your own by cementing it back in place. Instead, keep the tooth clean and avoid chewing on it until after it has been fixed. Home remedies will help manage any pain you are experiencing.
Broken Denture
Do not use broken dentures or oral appliances to prevent causing additional damage to your dental health. Contact your Nashville emergency dentist right away to have it repaired.
Don't Wait, Call Today!
If you are having a dental emergency, do not wait until it is too late to call your dentist. To save your tooth from needing to be extracted, schedule a same-day appointment.
About Dr. James Kirby
Dr. James Kirby earned his dental degree from the University of Tennessee's dental school in 2008. Since then, he's seen many patients with dental emergencies throughout his career as a dentist. Don't hesitate to visit him and have your dental emergency treated by contacting him today!