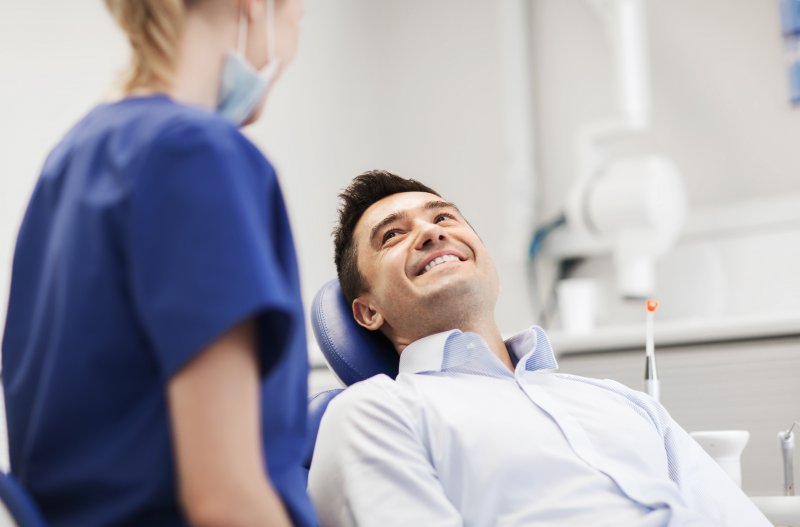 Do you tend to feel anxious or stressed when it comes to visiting your dentist? If so, then sedation dentistry might be the most ideal option for you. However, you might be curious to know exactly what to expect from this treatment before arriving at your appointment. To help you feel more comfortable about it, here are three frequently asked questions about sedation dentistry and their answers!
Question #1: What Is Sedation Dentistry?
Sedation dentistry is an umbrella term for medications that are designed to help patients stay calm and relaxed during dental procedures. While some people might refer to it as "sleep dentistry," this treatment isn't to be confused with general anesthesia. The latter can put you to sleep as well as dull any sensations of discomfort, whereas sedation therapy simply relaxes your nerves and places you in a calmer state. You'll likely still be awake during your appointment and able to respond to verbal commands from your dentist.
Question #2: Who Can Benefit From Sedation Dentistry?
Although this type of dentistry is typically used for patients who struggle with dental anxiety and fear, it does provide additional benefits. You can expect to enjoy the following advantages of sedation therapy:
Reduces sensitivity in teeth and gums
Increases comfort if sitting for extended periods
Minimizes a powerful gag reflex
Can allow for more complex or lengthy dental procedures to be completed in a single appointment
Question #3: What Type of Sedation Dentistry Is Available?
One of the most common types of sedation dentistry out there is nitrous oxide. Also known as "laughing gas," this medication can be administered through a nasal mask to help patients experiencing minor anxiety about their treatment. Often nitrous oxide makes people feel euphoric, as they may feel tingling and relaxing sensations all over their body. You'll still be completely conscious so that you can respond to your dentist's questions and verbal commands during your visit. The effects can also dissipate as quickly as they begin, meaning you'll be able to freely drive yourself to and from your appointment.
So, if you are feeling anxious about visiting your dentist for treatment, feel free to ask them if they offer sedation dentistry. They'll be more than happy to help you feel comfortable before starting any work on your smile.
About the Practice
At Green Hills Dental Center, we offer outstanding, comprehensive, and modern dental care. Our expert team utilizes advanced technology and techniques so that we can deliver the necessary treatments our patients need all under one roof. We provide a wide selection of high-quality and comfortable services, including nitrous oxide sedation. If you feel ready to schedule an appointment, feel free to visit our website or call us at 615-327-2123.