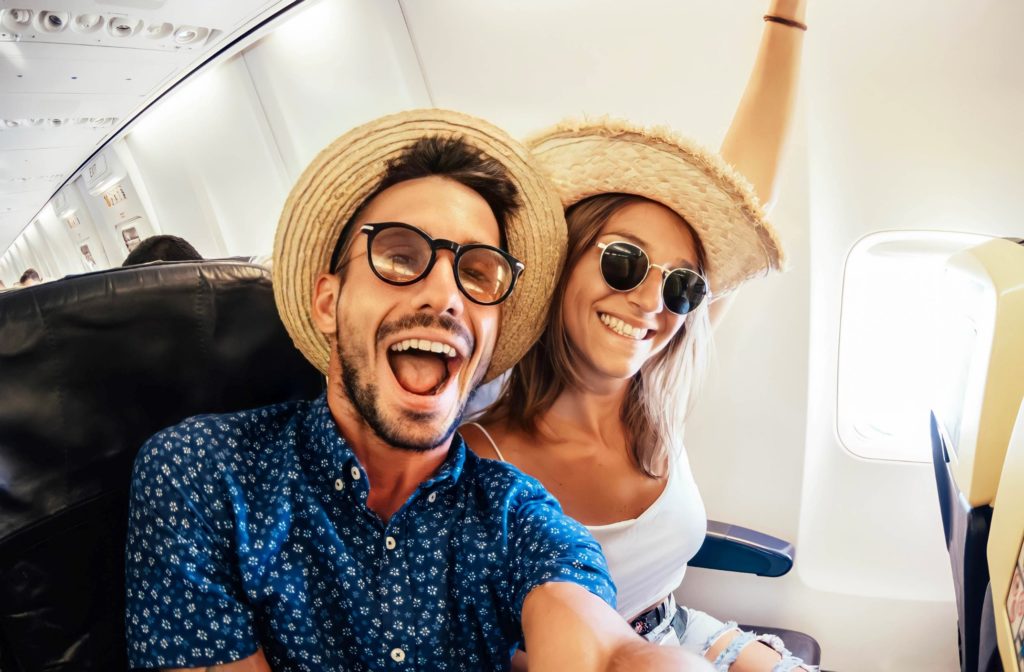 Your summer plans may include everything from going on a road trip and seeing your favorite band perform live to traveling abroad to an entirely new destination. One thing you don't have room in your itinerary for, however, is a painful dental injury. The good news is that implementing a few best practices while you're out of town can help dramatically reduce your chances of chipping, cracking, or fracturing a tooth. With this in mind, here's how you can prevent a dental emergency from ruining your summer vacation!
Tip #1: Get a Dental Checkup Before You Leave Town
Hands down, one of the best ways to prevent a dental injury from arising on your vacation is by visiting your dentist for a checkup before you leave. That's because the exam catches oral health issues in the early stages, and X-rays can detect problems that haven't even surfaced yet. Simply put, this appointment ensures that any potential concerns are caught and treated before your vacation.
Tip #2: Choose Healthy Snacks Over Crunchy Ones
Pretzels, caramel apples, and popcorn are all summer staples. However, they share something else in common: they can result in a chipped or cracked tooth if you aren't careful. As a result, it's better to opt for snacks that are softer, filled with vitamins, and delicious, like bananas and yogurt!
Tip #3: Wear a Mouthguard During Physical Activities
Whether you're going to participate in a contact sport, like beach volleyball, or prefer solo activities like skateboarding and surfing, you need to wear a mouthguard. It may seem unnecessary – until you accidentally fall or stop a rogue ball with your jaw. Don't worry – your dentist can provide you with one that fits comfortably, protects your teeth and gums effectively, and looks more discreet.
Tip #4: Maintain a Solid Oral Hygiene Regimen
One of the best parts of vacation is leaving behind your day-to-day activities, like going to work or picking up your kids from school. However, you can't leave everything behind. To keep your teeth and gums healthy, you need to continue to brush, floss, and rinse with mouthwash. Otherwise, your smile will be vulnerable to numerous problems, from tooth decay to gum disease.
About the Practice
Dr. James Kirby has always loved Tennessee, and he's honored to be helping patients in the Nashville area achieve the healthy, happy, and gorgeous smiles they deserve. As for his studies, he completed dental school at the University of Tennessee in Memphis, which is where he was awarded the Harold S. Cloogman scholarship for academic performance. That was back in 2008, so he now has more than 15 years of experience in the dental field! If you have a question about your oral health, you want to schedule your next checkup, or you're interested in learning about a restorative or cosmetic service, visit his website or call (615) 327-2123.