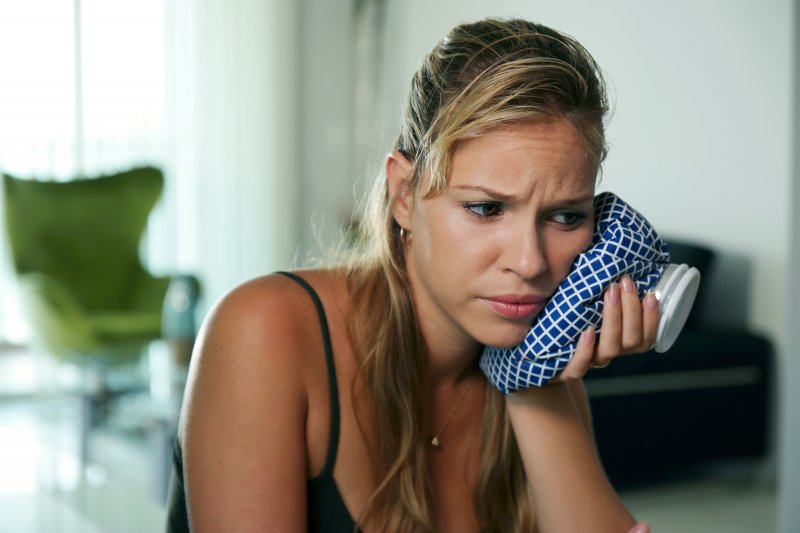 Many people don't want to trouble their dentist with things that they think might be trivial. Others think that some problems are better handled themselves, and that they don't have to bother with making an appointment.
If you're dealing with facial swelling and fall into either of these camps, you might not know if it constitutes a dental emergency. Here's a little bit more information about that kind of swelling, and what your dentist would do about it.
Should I See a Dentist for Facial Swelling?
If you're currently experiencing facial swelling you should contact a dentist right away, especially if it's painful. There are quite a few reasons why you might be dealing with this problem, and very few of them are good.
What Can Cause Facial Swelling?
There are a few oral health problems that can cause your cheek to swell, many of which have to do with infections. For example:
Oral Abscess
Abscesses are pus-filled lumps that form as a result of bacterial infection. When bacteria enter the gums or the tooth's root, it's possible for these abscesses to surface. Sometimes, that abscess can cause swelling around the infected area, including in the face.
If you have an abscess, you probably don't need someone to tell you to see a professional; that said, they can't heal on their own, so it's worth reiterating that you should seek a dentist's help.
Salivary Gland Infection
As the name would suggest, these glands are responsible for the production of saliva. They're located under the cheeks and tongue, so when they get infected it could cause the face to swell up. This is often accompanied by dry mouth, foul taste, and a "squeezing" pain in the mouth.
Salivary gland infections can be caused by several things. It could be that a gland has become blocked or inflamed, but viral infection can also reach the salivary glands and cause these problems. If you have Influenza A or another viral infection, that could be connected.
Your dentist will be able to determine the key cause of your facial swelling. They might wind up referring you to a general practitioner or an ear, nose, and throat doctor, but the most important thing is that you talk to a professional if you're in pain.
About the Author
Dr. James Kirby is a dentist who loves not only treating his patient's oral health, but also forming relationships with them. His care for his community, and his passion for his field, are evident in the quality of his work. Dr. Kirby attended dental school at the University of Tennessee in Memphis, where he was awarded the prestigious Harold S. Cloogman scholarship.
If you have any questions about emergency dentistry, he can be reached at his website or by phone at (615) 327-2123.