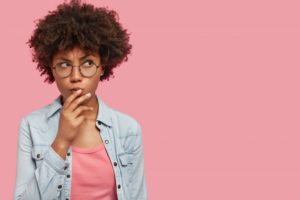 What don't you like about your smile? Maybe you're embarrassed of a chip or gap in your teeth, or perhaps you have a noticeable stain on your pearly whites. Thankfully, it's never been easier to quickly, easily, and comfortably erase practically any dental imperfection! Your Nashville cosmetic dentist can use modern treatments like direct bonding or porcelain veneers to transform flawed teeth into a dazzling smile you'll be excited to show off. But how can you tell which treatment is right for you? Read on to learn more about these two popular services and how to choose which one is right for you.
Issues That Direct Bonding & Porcelain Veneers Can Fix
Both direct bonding and porcelain veneers are versatile cosmetic treatments that can be used to address a wide variety of issues. Either one can help you redesign the size, shape, and color of one or more teeth. They're commonly used to fix problems like:
Stubborn enamel stains or discoloration.
Chips, cracks, and other minor damage.
Misshapen or worn-down teeth.
Small gaps or spaces between teeth.
Teeth that are slightly crooked or misaligned.
The Benefits of Choosing Direct Bonding
Direct bonding uses a durable, tooth-colored composite resin. Once it's been shaded to match the color of your natural teeth, this putty-like mixture is sculpted over your dental imperfections and hardened into place with a special curing light. This service is a popular choice because of benefits like:
Quick results: While other cosmetic treatments like porcelain veneers typically take a few weeks to achieve results, direct bonding can usually transform a smile in just a single easy appointment.
Minimally invasive treatment: When compared to other services like dental crowns, porcelain veneers require hardly any tooth preparation or alteration. However, direct bonding requires even less enamel removal thanks to the unique properties of composite resin!
Cost-effective service: In most cases, direct bonding offers beautiful results that revitalize your smile and confidence at a much lower cost than porcelain veneers.
The Advantages of Porcelain Veneers
Porcelain veneers are custom-made, tooth-shaped shells of porcelain. They can be permanently bonded to the front of one or more teeth to completely change the appearance of your smile. This treatment offers several advantages, such as:
Uniform and stain-resistant: Since porcelain veneers cover the entire visible surface of a tooth and are stain-resistant, they offer completely uniform and even results.
Durable and long-lasting results: While direct bonding generally needs to be touched up after five to ten years, porcelain veneers can easily last 10-15 years or more with the proper care.
Red carpet-ready smiles: Porcelain veneers create dazzling, lifelike results that have helped celebrities like Tom Cruise, Morgan Freeman, and Miley Cyrus achieve their award-winning smiles.
Understanding the difference between veneers and bonding in Nashville can help you decide which one is right for you. See your dentist for a consultation today and get the flawless set of pearly whites you deserve!
About the Author
Dr. James Kirby of Green Hills Dental Center is truly passionate about helping the smiles of Nashville and the surrounding communities stay happy, healthy, and beautiful for life. With over a decade of experience, he serves his patients with care and compassion to help them achieve optimal oral health. He's proud to offer a wide array of cosmetic services, including direct bonding and porcelain veneers. To discover which one is right for you, he can be contacted via his website or at (615) 327-2123.