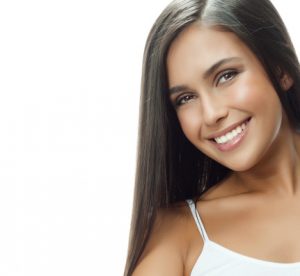 It's the most wonderful time of the year… or so the song says. But let's face facts—it can also be the most stressful time of the year. What with holiday shopping and holiday parties, anyone's smile has the potential to disappear for a while. But if your smile is also marred by imperfections, then you may be even less likely to let your holiday cheer show. Nashville dentist Dr. James Kirby has three specific cosmetic dentistry treatments to help you have a more beautiful smile that will carry you through the holidays with joy and gladness!
Teeth Whitening from Your Nashville Dentist
For fast and dramatic results, Dr. Kirby recommends teeth whitening. Now we know there are dozens of teeth whitening options sold over-the-counter at grocery stores and pharmacies. However, the problem with these is that you never know how long they've been sitting on the shelf. And the longer they sit, the less effective the whitening ingredients become.
When you choose teeth whitening at Green Hills, you can be certain that you're receiving full-strength professional grade bleaching solution. Whitening in our office removes deep staining so your smile can be up to ten shades brighter. In addition, you're less likely to experience tooth sensitivity, a common problem with over-the-counter solutions.
Cosmetic Bonding
Another relatively fast and convenient cosmetic dentistry treatment we offer is cosmetic bonding. Don't let a minor imperfection ruin your otherwise attractive smile. Not when cosmetic bonding is available. During this quick and painless procedure, Dr. Kirby smoothes a small amount of composite resin material over the affected tooth. Whether you have a chipped or broken tooth or even one that is slightly crooked, cosmetic bonding can perfect that tooth. The tooth-colored material is carefully applied and then quickly hardened with a curing light. More layers of composite resin can be added until the optimal shape is achieved.
Invisalign for the Holidays
Want to give yourself the gift of a lifetime? Then consider straightening your teeth with Invisalign®. This orthodontic system can correct almost all of the same malocclusions as traditional metal braces. However, there is one big difference between the two systems—metal braces are quite visible and Invisalign is not.
Invisalign uses a series of clear mouth trays that are made of PBA-free plastic. Each set of trays—one for your upper arch and one for the lower—are designed to slowly adjust the position of your teeth. After about 12 to 24 months, the result is a perfectly straight smile.
If you'd like to spruce up your smile before the holidays, contact Green Hills to schedule an appointment for teeth whitening, cosmetic bonding or Invisalign.
About Your Nashville Dentist
Dr. James Kirby considers cosmetic dentistry to be one of his most enjoyed aspects of practicing dentistry overall. Whether you're fixing gaps, discoloration, or minor chips and cracks, he's more than happy to get your smile looking the way you want. To learn more about his cosmetic treatments, contact him through his website.