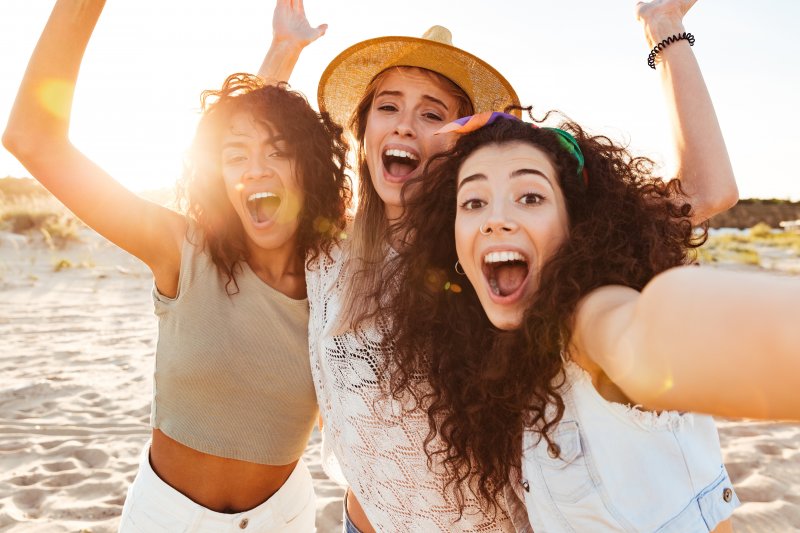 Summer vacation is still a couple months out, but it's still thrilling to think of all the fun things you can do! You might be thinking of going to the beach or planning on traveling. Whatever you choose, you should try to make sure you're in good health prior to heading out. But what about when it comes to your smile? Read on to learn four reasons you should visit your dentist before your summer vacation.
#1: A Beautiful Smile for a Great Trip
If you're traveling somewhere exciting, then you'll probably want to look your best while you're there. Other than picking out your best outfits, having a bright smile can make you look and feel amazing! Visiting your dentist in advance can ensure your teeth are clean, healthy, and ready to be shown off during your fun in the sun.
#2: You Can Prevent Future Damage
Most people love to enjoy all the delicious foods and drinks when visiting places. While this is generally fine, some meals can actually be detrimental to your dental health. This is especially the case if you haven't seen your dentist in the past six months. For this reason, you should consider scheduling a dental checkup and cleaning to ensure a clean slate for your smile.
#3: Square Away Your Dental Health
The last thing you'd want during your vacation is to have to seek dental care. This can get more difficult if you're traveling somewhere abroad. Instead, you can have your dentist assess and polish your teeth to make sure you're good to go ahead of time. They can also treat developing problems they may detect that way you're clear of any issues way before summer arrives.
#4: You Have Plenty of Recovery Time
Whether you need restorative dental work done, or even if you want to get cosmetic therapy, some procedures can take time to complete. Since summer is still some months away, now is the perfect time to undergo a lengthy treatment. You'll also have plenty of time to recover afterwards. Once your dentist gives you the greenlight, you should be ready to enjoy your trip to the fullest.
By seeing your dentist in advance, you can ensure your smile both looks and feels amazing for your summer vacation! Consult with them about any additional treatments you might be interested in, and they'll be happy to discuss your options.
About the Author
Dr. James Kirby earned his dental doctorate from the University of Tennessee in Memphis. He's always had a passion for helping patients achieve their best health, and he constantly improves his expertise to deliver the highest quality care you deserve. He offers a wide variety of advanced treatments, from checkups/cleanings to cosmetic dentistry for a vacation-ready smile. If you want to schedule an appointment, visit his website or call 615-327-2123.