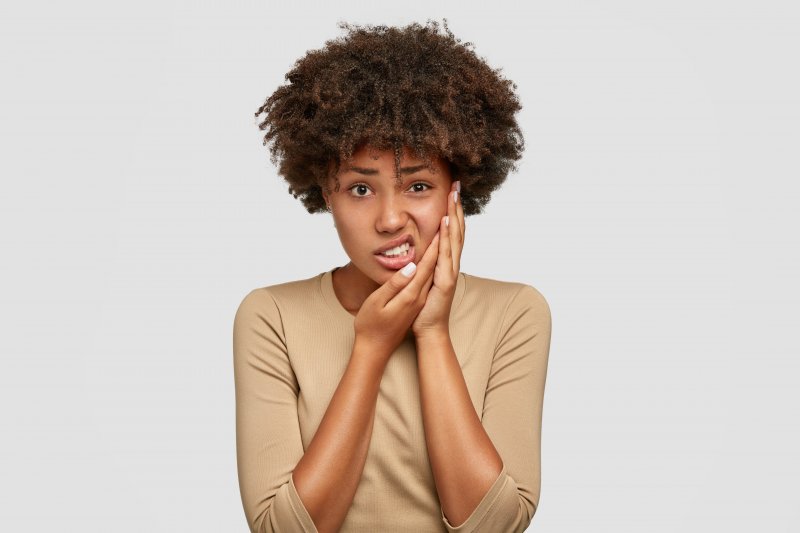 Being in physical pain is never fun, whether it's a minor twinge or major discomfort. But pain is the body's way of signaling to you that something is wrong and needs help. Toothaches can be a source of wide-ranging pain. Unfortunately, many people decide to push through the distress and won't listen to what may be trying to tell them: go visit your dentist for help. Here's why it is important to do something about your toothache and how your emergency dentist can help.
The Dangers of a Tooth Infection
A tooth infection is generally caused by harmful bacteria that accumulate and linger in your mouth. Should a cavity or accident damage the enamel of a tooth, this bacteria can infect the sensitive inner layers of the tooth like the pulp. The pulp houses the nerve of your tooth, which will send pain signals if attacked by bacteria.
Painful (or even just annoying) toothaches are difficult enough on their own to deal with. However, the discomfort from an infected tooth isn't the only thing that should warrant your concern. Unlike the rest of your body, your teeth aren't able to fight off infections themselves. Without intervention from a dentist, the infection can permanently damage the tooth, cause it to fall out, and spread to other parts of your mouth. What's more, should this infection escape into your bloodstream, it could travel to other parts of your body and cause serious problems for your overall health.
What Can Result from an Untreated Toothache
If you choose to ignore the warning signs from your infected tooth, you are putting yourself at risk for significant health problems. An untreated toothache could potentially lead to:
Sepsis – When bacteria enter the bloodstream, it weakens the immune system and causes the body to have difficulty fighting off infections.
Respiratory distress – If the bacteria reach the lungs, you can experience difficulty breathing.
Meningitis – Inflammation of the fluid and membranes surrounding your brain and spinal cord can develop as a result of harmful bacteria from your mouth reaching these tissues.
Ludwig's Angina – This occurs when an infection spreads to the chest area, making it difficult to breathe and/or swallow. The throat can become inflamed, resulting in the inability to fully speak.
Developing any of these conditions can be potentially life-threatening. No matter how minor you believe your toothache to be, it's best to visit your dentist right away to maintain your overall health.
How Your Dentist Can Help
The signs are clear: a toothache is a dental emergency. There are dentists that provide immediate urgent dental care, which enables you to make a same-day appointment for an emergency exam. Your dental team will work quickly to decide what the best option for you will be to heal your infected tooth.
A toothache is a sign that you need to be treated before it affects your overall well-being. With the help of your emergency dentist, you will return to your healthy smile before you know it!
About the Author
Dr. James Kirby and his team at Green Hills Dental Center serve Nashville and the surrounding areas. They can meet all your dental needs under one roof: preventive, restorative, cosmetic, and emergency care. By offering same-day and after-hour appointments (as well as flexible payment options), they can treat your toothache immediately. If you need to schedule an appointment for a toothache or any other dental emergency, contact them through their website or call (615) 552-1458.