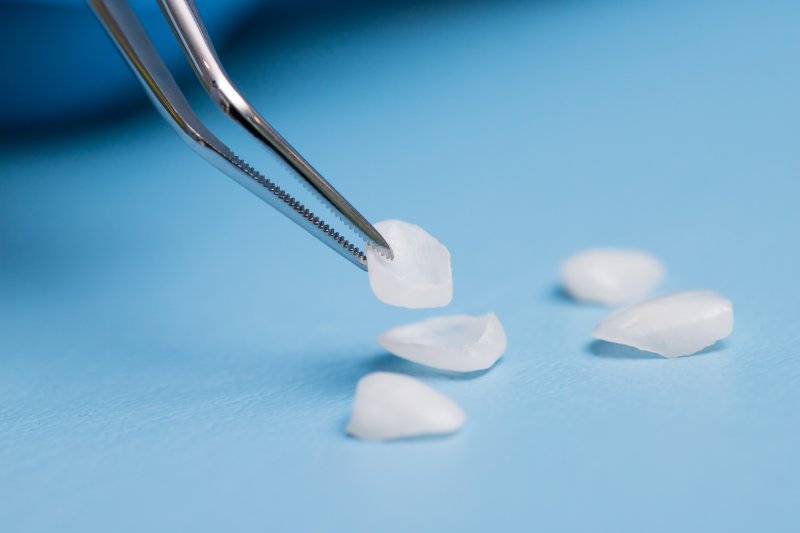 Veneers are one of the most famous kinds of cosmetic dentistry, and that's because the results that they produce are worth talking about. They can cover up just about any kind of imperfection that you may have with your smile, giving you a grin you'd be proud to show off.
You may have heard that placing veneers requires removing a small portion of your enamel, which can make some patients concerned about the prospect of sensitivity. If you're worried, here's some information that may put you at ease.
Where Do Concerns About Sensitivity Come From?
Your tooth may seem solid from the outside, but it's actually made up of several layers that each serve distinct purposes. Inside the tooth is the root pulp, which is full of nerve endings and is protected by the hard enamel on the outside. When that enamel is removed, it exposes more of the root tissue, which can (in theory) make your teeth a little bit sensitive.
Will Getting Veneers Make My Teeth Sensitive?
While removing your enamel is certainly something that could make your teeth sensitive, veneers are strong enough to be a reasonable substitute for it once they're in place. They'll be able to protect the sensitive root pulp instead of the enamel. While it's normal for the teeth to be unusually sensitive for a few days while they adjust, in the long term you don't have all that much to worry about.
It is worth noting that enamel doesn't grow back, which means you'll be reliant on your veneers to protect your teeth. If your dental work breaks, you will have to replace it.
Why is Removing Enamel Necessary For Veneers?
Veneers are incredibly thin, but they're just thick enough that if you simply plastered them onto your teeth, you'd notice them sticking out. For that reason, removing a microscopic amount of enamel is critically important in order for your dental work to look realistic.
When you see the final results, you'll understand why all this effort on the part of your dentist was so important. The smile that they give you is so impressive it makes everything worth it!
About the Author
Dr. James Kirby grew up roaming the halls of his father's dental office, and that experience gave him a dream of going into healthcare as a profession. For over 15 years, he's been lucky enough to live that dream. Dr. Kirby received his dental degree from the University of Tennessee in Memphis, where he received the Harold S. Cloogman scholarship for academic performance.
If you have any questions about veneers, we can be reached at our website or by phone at (615) 327-2123.