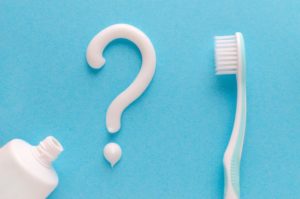 When you first get veneers, you're usually happy with their effects. After all, these porcelain shells are stellar at hiding various smile flaws. Still, you'll need to brush them twice daily to ensure long-lasting results. That means you should know which toothpaste is best for veneers. If you don't, you might lose your beautified smile sooner than you'd think. Luckily, your Nashville dentist has the answer you seek. Here's a primer on why toothpaste matters for veneers and the type to use for them.
The Type of Toothpaste Matters
True, veneers won't stain or decay like natural teeth; they're made of durable, stain-resistant porcelain, not enamel. That said, they're not invincible. They can stop working well if you aren't careful.
In particular, the wrong toothpaste can reduce your veneers' lifespan. A poor brand can use materials that cause problems for them and their underlying teeth. From there, your treatment could fail and require follow-up dental care. You'd then have to spend more time and money than necessary.
Which Toothpaste is Best for Veneers?
Regarding toothpaste, the brands best for veneers have specific qualities. These features are the following:
Gel-Based
Some toothpastes rely on harsh ingredients, from hydrogen peroxide to baking soda. These kinds are abrasive and can damage veneers. Therefore, you should avoid them as best you can.
Instead, look for gel-based toothpastes. These are much gentler and are recommended for patients with veneers. When used, they'll help preserve the shells' structure and keep your smile brighter.
Non-Whitening
If you first chose veneers to hide tooth stains, you may be tempted to use whitening toothpaste. It's only natural that you'd want to keep the shells bright and white. However, whitening paste won't help your veneers. In fact, the substance would likely scratch their porcelain surfaces.
So, try to find a brand of non-whitening toothpaste for your veneers. This kind won't scratch your porcelain shells or reduce their sheen.
Fluoridated
As said before, veneers don't decay or get cavities; they're made of artificial porcelain. Even so, the teeth beneath them still can. Furthermore, a veneer must be removed if the underlying tooth decays too much.
Given these facts, you should brush veneered teeth with fluoridated toothpaste. Fluoride keeps your enamel strong and healthy, preventing both decay and cavities. As a result, toothpaste containing it prolongs the life of your veneers.
When it comes to which toothpaste is best for veneers, the truth isn't hard to find. Just look for any with the features above. Once you've found one, your treatment results will last long!
About the Practice
Green Hills Dental Center is based in Nashville, TN. Led by Dr. Kirby, our practice offers comprehensive dental care under one roof. To that end, we perform preventive, cosmetic, and restorative services, as well as emergency procedures. You can even count on us for precision laser dentistry and sleep apnea treatment. For more information or to book a visit, you can reach us on our website or by phone at (615)-327-2123.